Tournament News
11-16-2020
Yesterday's tournament saw BIAS taking the grand prize after placing 3rd in the Semi-Final match AND then winning the Final Round to secure their first win! Congratulations to their squad members: EFP Skool, Lyndell23, and buckets716 for bringing home the gold! Butterflyyy also made news by landing their first silver medal win! Congratulations to: Lyla, Lyra, and Infamous! If they keep their present trajectory, we just might see them fly into first place at December's Tournament Event! KUSHMAFIA took bronze at the event. Congratulations to: KILL4KUSH20, bills mafia17, MR ROGERS, and snowmannn (snowmann also took home the Storm Leader medal!) Ladies Do It Better, finished fourth, and Whats a Quad finished 5th. The Semi-Finals ended up with Whats a Quad, KUSHMAFIA, BIAS, Butterfly, and The Anthonys finishing 1st, 2nd, 3rd, 4th, and 5th, respectively.
Tournament News, questions or comments? Contact CASPER@lasertron.us
Adult 18+ Squad Tournament Winners
Sun 11-15-2020
Prize Money + Medals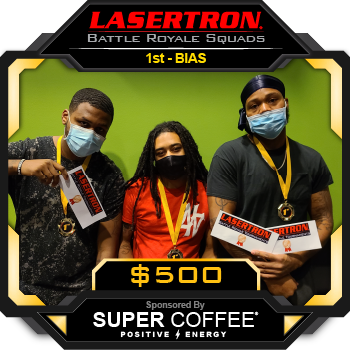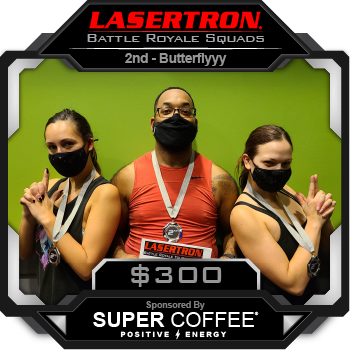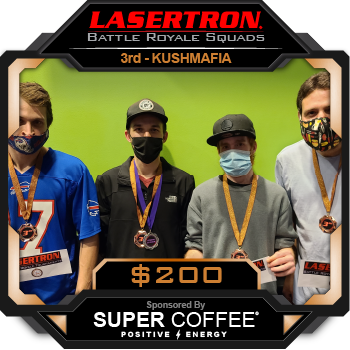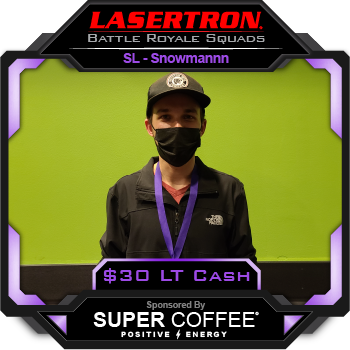 Tournament News
11-12-2020
Heading into this Sunday's tournament, we have GI Joe and Ladies Do It Better each securing a bye to the Finals, followed by KUSHMAFIA who secured a bye to the Semi-Finals, and, congratulations to Butterflyyy who landed their first bye into the Semi-Finals! BIAS, The WolfPack, Whats a Quad, Phased and Confused, The Reapers, and the avengers placed 5 through 10 respectively in the Qualifiers. We may also see some new squad names from the Top 28 competing on Sunday, such as: The Anthonys, SNIPERS551, and NAVYSEALS, just to name a few! Good luck to all players and we will see you this Sunday November 15. All qualified tournament players must arrive by or before 6:30pm to check-in for the Tournament Event IMPORTANT UPDATE
In a recent update to the Tournament software, up to 3 to 4 squads will now have the opportunity to move on from the Quarterfinals to the Semi-Finals (each Quarterfinal, currently, can only have up to 6 squads competing) - here's how it works: if there is only one Quarterfinal, up to 6 squads will compete and four of those squads will move on to play in the Semi-Finals; if there are two Quarterfinals, 2 squads from each Quarterfinal will move on to the Semi-Finals; and, if there are either three or four Quarterfinals, 1 squad from each Quarter final will move on to compete in the Semi-Finals. Tournament News, questions or comments? Contact CASPER@lasertron.us
Tournament News
10-20-2020
This past Sunday, KUSHMAFIA, Whats a Quad, and Ladies Do It Better took first, second and third respectively. GI Joe came in 4th. Dx Comp beat out the competition in their Quarterfinal Round and moved on to the Finals, ultimately taking 5th position. bezzy was on the heels of Dx Comp and just narrowly missed out on getting to the Finals. KUSHMAFIA, for the first time, put a 4-man squad on the field which appears to have been key to securing their first gold medal win. MR ROGERS left his neighborhood to assist KUSHMAFIA's KILL4KUSH20, snowmannn, and billsmafia17 with the ultimate win. All four players survived to the end of the round. Ladies Do It Better had Slayer in their ranks this past Sunday. It also looks like ShadowDrgn chose to go Storm from the beginning of the round. She achieved Storm Leader; however, that strategy looks to have cost her and her team a chance at some additional prize money. Whats a Quad took their 3rd silver medal home Sunday night while still maintaining their 3-person squad! Between now and the next Tournament will they add a fourth player to their roster? Will they break out of their hat-trick for third place and fully embrace what is a quad? Notable feat: Pandemonium from Whats a Quad was the last surviving opposing squad player to be taken out by KUSHMAFIA in Sunday's final match. Tournament News, questions or comments? Contact CASPER@lasertron.us
Adult 18+ Squad Tournament Winners
Sun 10-18-2020
Prize Money + Medals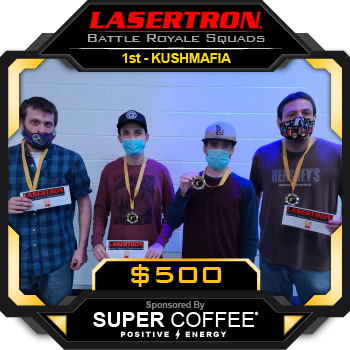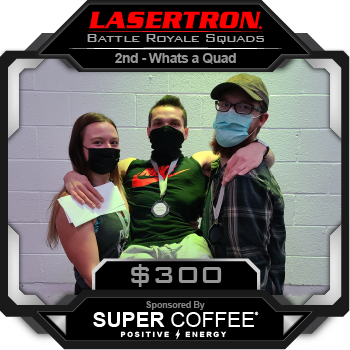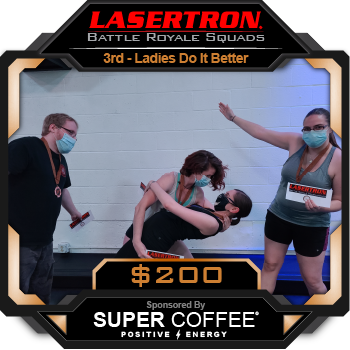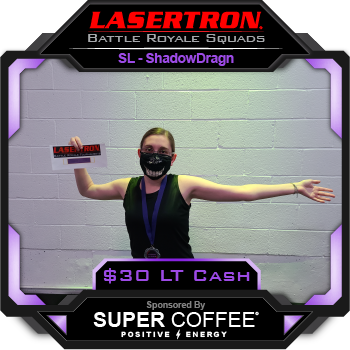 Tournament News
10-16-2020
Interesting fact: 30 is the average age of a Squad Captain for the upcoming Tournament.Tournament News, questions or comments? Contact CASPER@lasertron.us
Tournament News
10-15-2020
Will Ladies Do It Better win 1st again and be the first squad to exceed $1,000 in combined earnings for Buffalo? MOONCALF wasn't on the roster last Tournament; will she return to play this Sunday or will Snake Eyes assist the ladies again? OR, will Snake Eyes bring The House stocked with Rochester's finest?gvng barely made it to the 28th position thus securing a spot in this Sunday's Tournament. Will they place in the Top 3 this week? Will MR ROGERS' NEIGHBORHOOD advance through the quarterfinals and place this Sunday?Who really has the best squad? Buffalo or Rochester?

Tournament News
10-14-2020
Ladies Do It Better once again finished first in the Qualifying Sessions and earned a bye to the Final Round this Sunday. The House also secured a spot in the Final Round.Whats a Quad and KUSHMAFIA secured a bye to the Semifinals.So close! NEIGHBORHOOD was only 5 Qualifying Points away from earning a bye to the Semifinals.
Tournament News
10-13-2020
Ladies Do It Better took first place on 9/20Whats a Squad took second place on 9/20KUSHMAFIA took third place on 9/20gvng won in the quarter finals last week and came in 4th in the Finals and nearly placed.gvng Squad Captain, WaVeGod Escobar took home the Storm Medal and $30 LT Cash on 9/20NEIGHBORHOOD also came in 4th but this was back on 8/16
Adult 18+ Squad Tournament Winners
Sun 09-20-2020
Prize Money + Medals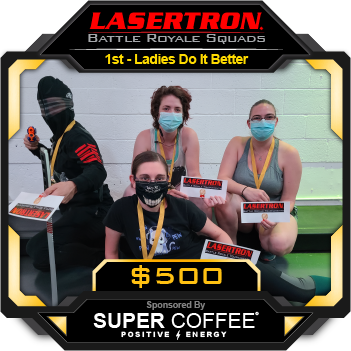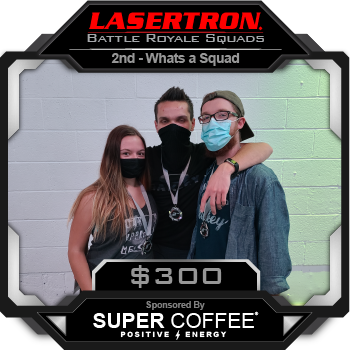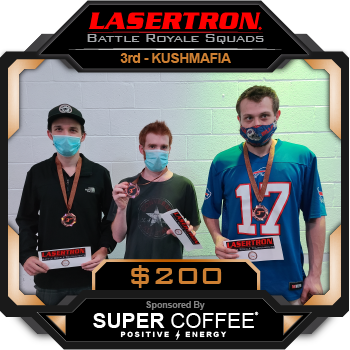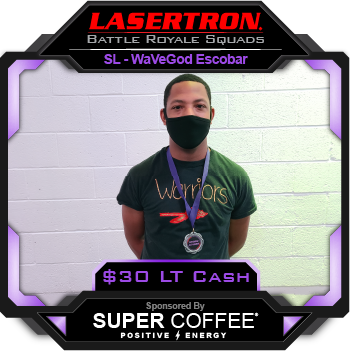 Tournament News
First all-women team wins laser tag tournament
Just a month ago the squad won their first tournament -- and are the first all-women team to get first place.
Tournament News
An Interview with Team 'Ladies Do It Better'
An interview with the winning squad from the first ever LASERTRON Battle Royale Squad Tournament Adult 18+ event held at LASERTRON Buffalo.
Adult 18+ Squad Tournament Winners
Sun 08-16-2020
Prize Money + Medals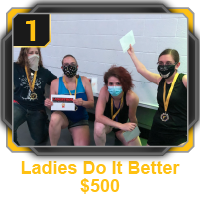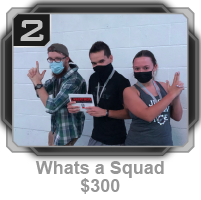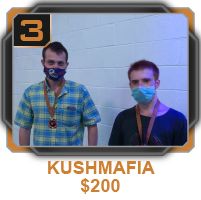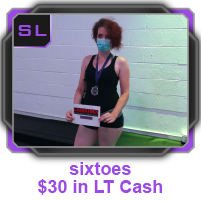 Adult 18+ Solo Tournament Winners
Sat 03-14-2020
Prize Money + Medals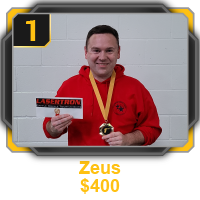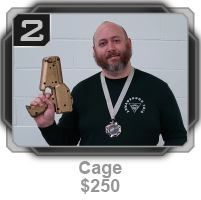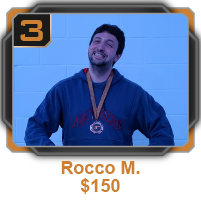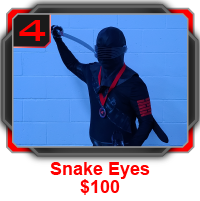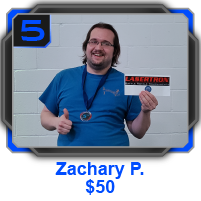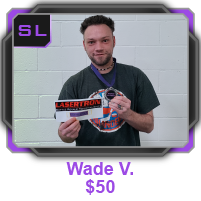 Adult 18+ Solo Tournament Winners
02-29-2020
Prize Money + Medals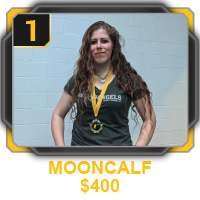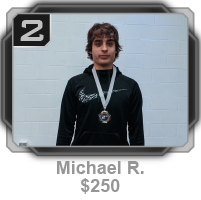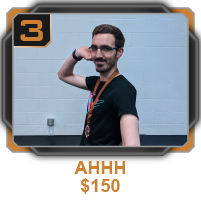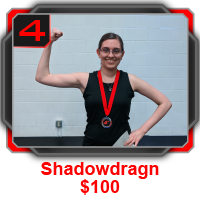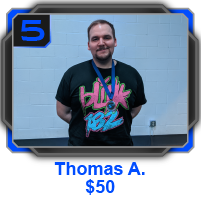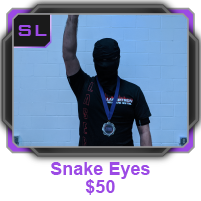 Instagram